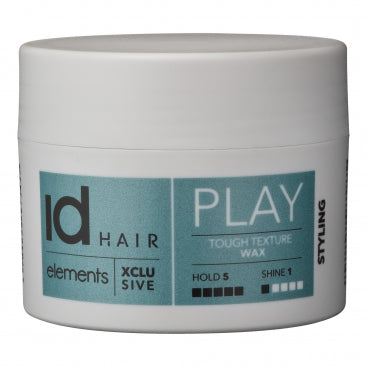 IdHAIR Elements Xclusive Tough Texture Wax 3.5oz
IdHAIR
Regular price $12.00 Sale
Elements Tough Texture Wax is a fibre wax that gives your hair structure and strong hold. Use it in short or medium length hair for hairstyles that demands control.

The fibres in the wax gives your hair perfect structure. Use the heat from your hands to soften the wax before working it through your hair, to achieve the best result.

The wax contains candelilla wax, that provides texture. You can re-style your hair during the day and the wax can easily be washed out with warm water. Elements Tough Texture Wax does not contain sulfates, allergenic perfumes or parabens.